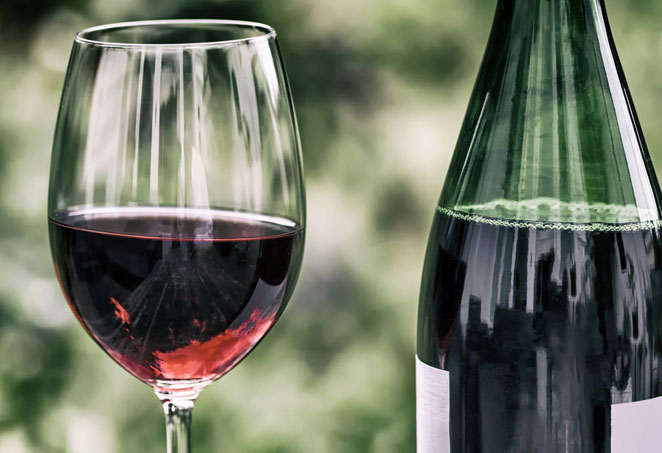 Fine Wine
Century R is an official partner of Cultwine Ltd. in U.K. Cult Wines is one of the world's leading wine investment companies with a global client base and assets under management exceeding 90 million pound.
The company was founded in London in 2007 by Philip and Tom Gearing and has since opened offices in Hong Kong, Shanghai and Singapore to underpin its expansion into Asia.
find out more
Cult Wines provides fine wine investment advice, both on a discretionary and non-discretionary basis using algorithmically based models applied across historic and projected data.
The company tailors each investor's portfolio to their specific risk appetite, investment level and target returns. The firm's rigorous due diligence and investor protection measures help to ensure that only the highest-quality assets are included its investors' portfolios.
Investing in wine, whether that be a rare bottle, a case of highly-regarded First Growths or an entire cellar, has consistently yielded decent low-risk returns.
In fact, for the last 50 years the fine wine market has remained stable, despite the world's economic crises. Wine can be purchased independently, via merchants or traders, or at fine wine auctions. For many oenophiles, the act of obtaining sought-after bottles and building a collection is just as enjoyable as the financial benefits afforded by investing this way. Wine is a wasting asset, so investment is tax free, and while it – like all investment options – is not entirely risk free, it offers reasonable risk to return correlation. An investment strategy that accommodated high or medium risk would naturally yield higher returns.
Despite the economic tumult of recent times, the fine wine market has demonstrated consistent growth over the last 50 years – and growth overall during the last two centuries. Crucially, fine wine managed to escape the pressure put on other financial markets towards the end of 2015 and even outperformed gold, copper, the FTSE 100 and the S&P 500, making it the most profitable investment available.
Benefits of investing in fine wine include :
• High profitability
• High stability
• Continuous growth
• Tax efficiency – it isn't liable for Capital Gains
• Efficient diversification asset
• Protection against inflation
• Fine wine is a tangible, personally-owned asset
• Enjoyment of collecting
• Finding Cult and Rare Wines that make the best investment
Wine
Minimum Investment : £5,000
Stocks
Minimum Investment : £1,000
Bonds
Minimum Investment : £5,000
Term
5 Years
10 Years
5 Years
Benefits
Tax Free Investmen
Up to £15,240 tax free within ISA wrapper
Withdraw 5% a year without paying additional tax immediately
Flexibility
MEDIUM
MEDIUM
LOW
History
Up 144% last 10 years
Up 61% last 10 years
Flat last 10 years
Annual Returns
Avg 10%
Avg 7%
Avg 5%
Transaction costs
Around 10%
0.25% - 5%
N/A
Transparency
HIGH
LOW
LOW
Transparency
HIGH*
MEDIUM
LOW
Tangible asset Finite and enjoyable product Low Production / High Demand Beware tricksters * Needs expertise or a portfolio manager with industry knowledge Contact Cult Wines
Choose your level of risk Be prepared to spend time on your portfolio Susceptible to volatility
Useful way to diversify portfolio Steady, predictable returns Capital remains at risk
Cash
Minimum Investment : £1,000
Equities
Minimum Investment : £500
Bonds
Minimum Investment : £1,000
Term
10 Years
5 Years
10 Years
Benefits
Up to £15,240 tax free within ISA wrapper
Tax relief on some qualifying investments
Some gold products VAT free
Flexibility
HIGH
HIGH
MEDUIM
History
Flat last 10 years
Flat last 10 years
Up 190% last 10 years (Gold)
Annual Returns
Avg 2%
Avg 5%
Avg 25%
Transaction costs
N/A
1%+
0.3%-15% depending on asset type
Transparency
HIGH
LOW
MEDIUM
Transparency
LOW
LOW
MEDIUM
Most straightforward way of saving Zero risk Minimal ROI
Lots of potential for growth Can align investments with personal values Seen as the riskiest asset class
Hedge against inflation Intrinsic value despite economic conditions Long term perspective vital
Futures
Minimum Investment : £10,000
Property
Minimum Investment : £500
Collectibles
Minimum Investment : £1,000
Term
Varies on asset
N/A
10 Years
Benefits
Considered a CGT therefore subject to some tax relief
Several tax deductible benefits for landlords
Tax Free Investment
History
Up 14% last 10 years
Up 10% last 10 years
Up 8% last 10 years
Annual Returns
Avg 11%
Avg 9%
Avg 4%
Transaction costs
Varies on asset
1%-5% of property value
Up to 25%
Transparency
MEDIUM
HIGH
HIGH
Transparency
LOW
MEDIUM
HIGH
Useful for hedging against losses in a volatile market Finite and enjoyable product Lock limits': Futures markets impose limit moves to prevent one-day collapses and to contain volatility
Buy-to-let can provide good regular income Subject to value fluctuations Time consuming
Enjoyable asset Subject to value fluctuations Beware tricksters
Currency
Minimum Investment : £500
Equities
Minimum Investment : £500
Metals
Minimum Investment : £1,000
Term
1 Day - 3 years
5 Years
10 Years
Benefits
N/A
N/A
Up to £15,240 tax free within ISA wrapper
Flexibility
HIGH
MEDIUM
MEDIUM
History
Currency dependant
Down 40% last 10 years
Up 100% last 10 years
Annual Returns
Avg 30%
Avg 10%
Avg 12%
Transaction costs
0%
0.25% - 5%
Around 1%
Transparency
HIGH
MEDIUM
LOW
Transparency
HIGH
Low
LOW
Fast-moving market Large return potential Notoriously complex
Value likely to rise in short to mid term Well-established market Some ethical issues
Easy to understand Little hands-on input required Potential ROI is passive/active fund related